So What's it Like Interning at Ruangguru?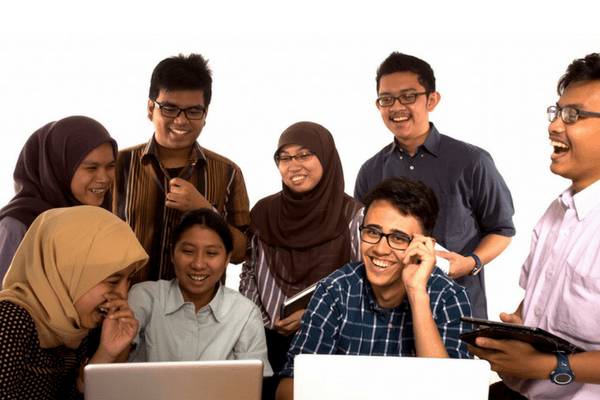 There is an old saying that goes "businesses may come and go, but the market is forever," however, I doubt whoever quipped that adage could've seen the evolutionary leap that has turned businesses themselves into the marketplace. And from this, an honest question arises: what's it like working for the market?
What's it like working for Ruangguru?
It's hard to articulate how captivating it is to work in a marketplace business like Ruangguru – a business whose day-to-day operations provide an innovative solution to the common gaps in traditional learning in Indonesia. I was not a product of the Indonesian public education system (Kemdikbud), but novice eyes won't fail to see that resources and funding are often misguided or missing altogether.
Flash back to Ruangguru's offices on Jl. Tebet Barat Dalam Raya where squads of interns (myself included) are being rallied by Ivy League leadership, guided by UI star pupils, and work industriously on make-shift tennis table counter tops to churn out the best content for group classes, blogs, apps, and free online tests. Work assignments are often exercises in 'baptism by fire', taking responsibility of front-end app development or the latest advert for our private tutoring service (ruangles) – all of which are showcased to the general public just days later.
Work is ambitious, exposed and urgent – but most importantly, it is absolutely inspiring.
There are very few internships that offer the level of autonomy and require the creative faculties needed on a daily basis at Ruangguru. It is free and fluid – much like how open marketplaces are. And unlike businesses, marketplaces don't have a "give and take" relationship with their customers; markets provide, and that's why working at Ruangguru is so wholly satisfying.
Because 'providing' is better than 'working', and that's what working for a marketplace is like; that's what working for Ruangguru is like.
This post was written by Barry Thrasher. Barry is an undergraduate at Brown University, with an active interest in social and economic developmental programs in the Global South. He was an apprentice at Ruangguru.