Ruangguru Secures USD 55 Million New Investment Led by Tiger Global Management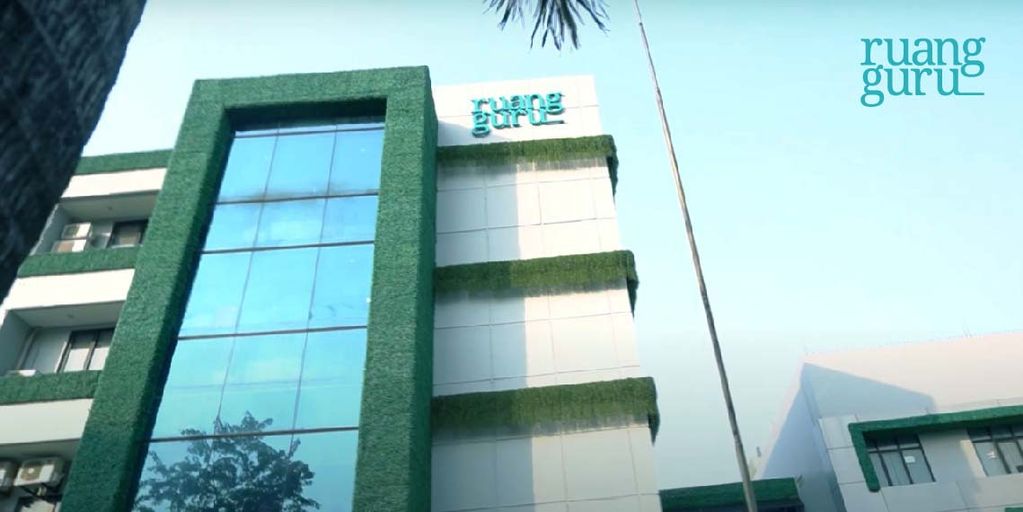 Jakarta, Indonesia — April 19, 2021 — Indonesia's homegrown Edtech – Ruangguru, the largest education technology company in Southeast Asia, secured USD 55 million investment led by Tiger Global Management following its previous USD 150 million Series C funding led by General Atlantic and GGV Capital in December 2019. GGV Capital also participated in the funding round together with Tiger Global. Ruangguru's earlier investors include East Ventures, Venturra Capital, and UOB Venture Management among others. Ruangguru plans to use the additional investment to further accelerate the business expansion in Indonesia, Vietnam and Thailand across both K-12 and lifelong learning segments.
With the increased adoption of online learning accelerated by the global Covid-19 pandemic, Ruangguru has driven significant growth in user volume throughout 2020. Ruangguru has served more than 22 million users across all of the countries. The Company achieved the highest NPS in all product categories and multifold revenue growth, marking its first financial year of profitability.
Ruangguru continues to be a force for innovation in the education technology space, tapping into its strong position as a market leader and dominating new verticals. Some of the achievements from 2020 include:
Expanding to Thailand by launching

StartDee

in 2020, after launching

KienGuru

in Vietnam in 2019. Ruangguru's flagship products boast the biggest downloads among K-12 education applications in the respective countries.

Maintaining leadership position (by number of subscribers) in Live Tutoring segment through Brain Academy and Ruangbelajar+ product.

Launching

Roboguru

, AI-powered homework solver with Photo Search and User Generated Content technology to facilitate students in understanding difficult exercises.

Launching

English Academy

in January 2021, an affordable online live teaching class with Cambridge curriculum to serve K-12 students and adults.

Serving more than 3 million users for

Skill Academy

, Ruangguru's lifelong learning product only 1 year after its launch. Skill Academy has established itself as the market leader in the category and won Google Play Best of 2020 for Personal Growth.
Doing its part during the pandemic, Ruangguru initiated several social initiatives to bring impact in education. Immediately after the stay-at-home government order was issued, Ruangguru launched Ruangguru Free Online School to ensure learning does not stop, with more than 10 million students in Indonesia accessing the service. To support distance learning during the lockdown, Ruangguru provided free access of Ruangkelas, a Learning Management System (LMS). This service is used by thousands of schools in 480 districts in Indonesia. Teachers are given free access to an online teacher's library consisting of more than 250 teaching modules. More than 200,000 teachers accessed the online library. Ruangguru also gave thousands of scholarships for health workers' children and children in orphanages, while partnering with telecommunication providers in providing free internet quota for students to access Ruangguru. For its innovation in bringing Free Online School during the Covid-19 lockdowns, Ruangguru was recently named as one of the Top 25 World's Most Innovative Company by Fast Company (#2 in Education Category), the only Indonesian company to ever be selected for the list.
"As Southeast Asia's leading provider of quality online education, Ruangguru is poised to further transform and improve the landscape for K-12 and adult learning. We are excited to partner with them as they continue to innovate solutions for this market and advance high-quality education for learners of all ages," said Evan Feinberg, Partner, Tiger Global Management.
"Our continued investments in Ruangguru is a testament of our confidence in their commitment to advance quality education for all.Since the previous Series C round, we have witnessed first hand Ruangguru's unwavering commitment to education, especially during the trying times of the COVID-19. We will continue to support companies that are bringing a lasting impact to our future through education technology", said Jixun Foo, Managing Partner at GGV Capital. Edtech is a key global investment thesis for GGV with portfolio companies such as Zuoyebang, Vedantu, HuoHua, and LiuLiShuo (NYSE: LAIX).
"We are excited to partner with Tiger Global and have the continuing support of GGV Capital, both renowned global firms with investments in some of the best education technology companies globally. We share the same vision of a world with access to quality education for all. Ruangguru has continued to experience a strong growth trajectory in the past year and this investment will help us further expand our business and deliver meaningful impact in education, through technology", said Belva Devara, Co-founder and Chief Executive Officer of Ruangguru.
Iman Usman, Co-founder and Chief Product and Partnership Officer of Ruangguru, mentioned, "Ruangguru now has strong investors with education industry expertise. We plan to leverage their expertise and network to further improve our products and our team. This will help us to provide a world class offering of education products leveraging technology to our students and work force in the region to make them globally competitive. We will continue to fulfill our mission to enable better access to quality education to millions of learners in Southeast Asia".
***
About Tiger Global Management
Tiger Global Management, LLC is an investment firm that focuses on private and public companies in the global internet, software, consumer and payment industries. The Firm's private equity strategy was launched in 2003 and has invested in hundreds of companies across more than 30 countries, in all stages of funding – from Series A to pre-IPO. The venture business, currently investing its thirteenth fund, aims to partner with dynamic entrepreneurs operating market-leading growth companies; examples include JD.com, Meituan, Facebook, LinkedIn, Spotify, Peloton, Credit Karma, Toast, Stripe, ByteDance, Stone, Warby Parker, Flipkart, Despegar, Ola and DiDi. Tiger Global was founded in 2001 and is based in New York with affiliate offices in Hong Kong, Beijing, Singapore and Bangalore.
About GGV Capital
GGV Capital is a global venture firm that invests in local founders, managing $9.2 billion with investments in the United States, Canada, China, Southeast Asia, India, Latin America, and Israel from offices in Silicon Valley, San Francisco, Singapore, Shanghai, and Beijing. As a multi-stage, sector-focused firm, GGV Capital invests in seed-to-growth stage companies across three sectors: Social/Internet, Enterprise Tech, and Smart Tech. Over the past two decades, the firm has backed more than 400 companies around the world, including Affirm, Airbnb, Alibaba, Big Commerce, Boss Zhipin, Grab, HashiCorp, Hello, JD MRO, Keep, Kujiale, Manbang, NIU, Opendoor Technologies, Peloton, Poshmark, Qunar/Ctrip, Slack, Square, StockX, Udaan, Wish, Xpeng, Zendesk, Zuoyebang, and more. More information at www.ggvc.com and @ggvcapital.
About Ruangguru
Ruangguru is the largest education technology company in Southeast Asia with more than 22 million users in Indonesia, Vietnam and Thailand. Ruangguru provides a number of technology-based education services, such as: subscription-based video, live teaching, learning management system for schools, online soft skills training, and corporate-based training application.